Grethe B's Portofolio
My goal for the future is to get better at what I already know and learn new things along the way.
I wish for my future to be able to sustain my creative hobbies and give me the opportunity to get more inspired and daring.
I'm a Norwegian comic & illustrator artist, photographer and video editor
born and raised in Nordland, Norway, now living in Copenhagen.
I decided to pursue the dream of working with illustration, commercials/graphic design/photography/illustration/packaging design at a young age.
I mostly do art in a comical style, but will occasionally attempt to get better at other styles and techniques.
I've been commissioned mostly to make caricatures of people, critters or just illustration pieces in general. I've also done illustration work for youtubers and Twitch streamers and hope to get more into packaging design, childrens books and general graphic design.
Photography has been a passion for me which I started to dive into in 2008. I have taken model photos as me and my friends made costumes and occasionally tried animal photography.
For video, I have been doing most of the filming and editing myself since I started
in 2009 at Noroff. My favourite type of filming is B-rolls aesthetic shots which I did a lot of on my trips to events and Japan.
Creative, forward driven, loves figuring out solutions and planning, is something I feel allowed to say about myself when it comes to personal skills.
As I have Dyslexia and Dyscalculia(word-and number blindness), I struggle a bit with non-visual coding and text understanding, but I use my abilities and knowledge in other ways to solve problems or improve the fields I exceed at visually.
I'm very active on social media and is not worried about touching upon these things.
Other hobbies which I have is:
– Making comics
– Cosplay(costume making and play)
– travelling(especially in Japan)
– Videogames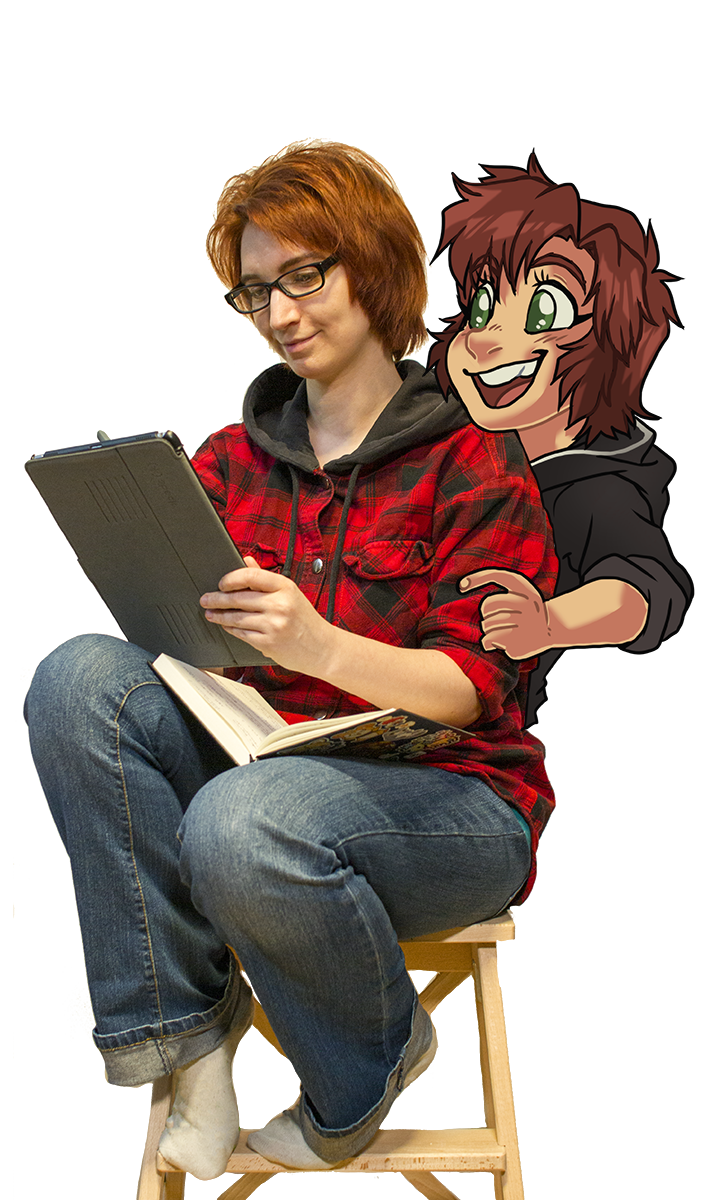 Software experience & future visions
Software I'm experienced with:
Adobe Photoshop: Year started using- 2005
Adobe Premiere: Year started using- 2015
Clip Studio Paint: Year started using- 2017
Procreate(Ipad Pro): Year started using- 2019
Adobe XD: Year started using- 2019
Adobe illustrator: Year started using- 2019
Adobe Premiere
Microsoft Word, Powerpoint and Open Office.
Software I am practicing getting better at using:
inVision
Sketch and Figma
Adobe inDesign: Year started using- 2018
Adobe After effects
My goal with a future job position is to be able to utilize what I already know while learning new ways of thinking, working and developing in visual communication and graphic design.
I wish for perhaps a mentor and future co-workers to be able to teach me the needed tools and techniques for the tasks.
This will also be a wonderful opportunity to grow my connections and perhaps make some friends along the way.
I am a type who loves structure, planning and follow what I am being told in hope of learning new things, but I want to get better at working more independent if needed.
I wish to get better at working in certain creative softwares and see how I can push ideas further for a more refined design. Also getting more opportunities to work with motion graphics and learn more about Adobe illustrator and Adobe premiere.
Illustration and design:
Photo and video:
Canon 550D
Sigma 30mm lens
Canon 60mm lens
Osmo mobile 3
Want to meet for a coffee?
You are more than welcome to contact me so we can discuss tasks, work or questions
You are more than welcome to contact me so we can discuss tasks, work or questions